ACCC is pleased to announce that our Annual 'Soul Care 2018' Conference, will be held in Colorado Springs, CO!  November 2-4. 
Update – 9/19/18 – The conference will begin at noon on November 2 and end at noon on November 4.  More details will be posted along with a complete schedule as more details are confirmed.
ACCC members receive special conference rates by reserving through the following link.
Hilton Garden Inn- Click here to go to the site.
Our group name: Association of Certified Christian Chaplains
Group code:  CMU
Members will be responsible for their own housing.  The hotel address is 1810 Briargate Parkway, Colorado Springs, CO. 80920.  (719) 598-6866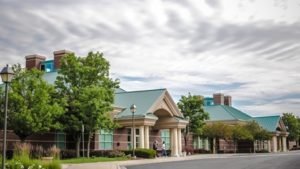 Conference sessions will be conducted at the Focus on the Family Headquarters located at 8655 Explorer Drive. Colorado Springs, CO.
*Attendees -to register for the FREE Focus on the Family campus tour, fill out the form below.  Space for the tour is limited.
Click to register and pay the $250 Conference Fee (ACCC members & ICPT students).  
(Cost for non-ACCC member or non-ICPT student is $350) (link coming soon)
Keynote Speaker:  George Stahnke, Focus on the Family
     George Stahnke is a pastoral counselor in the counseling department at Focus on the Family. He takes an average of 230 phone calls per month providing counseling to individuals, families, ministry families and other ministry leaders (deacons, elders, board members, missionaries, etc.). He advises on a variety of topics from marriage, parenting and church relations to career changes, depression, pornography and trauma.
Stahnke is on the board of directors for Wings of Grace Counseling Services in Colorado Springs and is a member of the Association of Biblical Counselors. He is also an ordained minister and the founder and director of Renewal Ministries of Colorado Springs, which includes private counseling.
Stahnke has been in ministry for over 40 years, serving fourteen of those years as a senior pastor. He served as the vice president and president of the Colorado Springs Association of Evangelicals for six years. Stahnke also served as a member of "The Net," a local association of pastors in Colorado Springs, for ten years.
He has traveled to India, Philippines, Ukraine, China, Wales, ministering to missionaries, native pastors, teaching and preaching in the churches. Stahnke was raised in Golden, Colorado. He and his wife, Linda, have been married since 1976 and have five children and 16 grandchildren.
Attendance of the conference provides enough Continuing Education Units (CEUs) to maintain Board Certification.  Come and learn with one another as well as support one another as we make a difference for the people we serve.
Click here to download the newly released 2018 Conference Schedule.
Schedule:
Friday, 2 November 2018
11:00am                       Guided tour of Focus on the Family Headquarters
1:00pm– 2:00pm         Registration
2:00pm – 2:30pm        Welcome and Announcement
2:30pm– 3:30pm         Plenary Session 1 – When the End Comes, Ch. Thomas Franklin,  Founder of Alongside Restoration Ministries (ARMS)
3:30pm – 4:30pm        Group Discussion
4:30pm                        Dinner (On your own)
Saturday, 3 November 2018
7:00am – 9:00am        Breakfast
9:00am– 10:00pm       Keynote Speaker – Gatekeepers of the Soul, George Stahnke
10:00am – 11:00am    ICPT Staff, Question and Answer Time
11:00am – 1:00pm       Lunch
1:00pm – 2:00pm        Plenary Session 2 – Dimensions of Correctional Chaplaincy, Ch. Tim O'Dell, Director of Chaplaincy, Core Civic Inc.
2:00pm – 2:30pm        Break
2:30pm – 3:30pm        Keynote Speaker – God's Prayer for Our Soul, George Stahnke
3:30pm – 4:30pm        Networking
4:30pm                        Dinner (On your own)
Sunday, 4 November 2018
7:00am– 9:00am         Breakfast
9:00am – 10:00am      Plenary Session 3 – Paradigm Shift in Chaplaincy, Ch. Scott Savell, ICPT Education Director
10:00am – 10:15am    Break
10:15 am – 11:15am    Special Speaker – Chaplaincy Initiatives, TBA
11:15am – 11:30am     Break
11:30am – 12:30pm     Presentation of Board Certified Chaplains and CPE Supervisors
12:30pm                       Departure