ACCC is pleased to announce that our Annual 'Living Hope and Gratitude 2019' Conference, will be held in Garden City, Kansas!  November 1-3.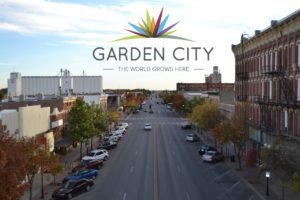 The conference will begin with registration from 1-3:15 p.m. with the first session beginning at 3:30.  The venue will be at St. Catherine Hospital in Conference Rooms A&B.  More details will be posted along with a complete schedule as they are confirmed.
Members will be responsible for their own housing.  Check back here for housing information as it becomes available.
Attendance of the conference provides enough Continuing Education Units (CEUs) to maintain Board Certification.  Come and learn with one another as well as support one another as we make a difference for the people we serve.
The conference will end at noon on November 3.
STOP, WAIT!
Did you know that you can join ACCC for $100? You do not have to be Board Certified to be a member of our organization! Why pay the full price for non-members, which is $100 more, when you can join ACCC and pay the member price! Then you can take advantage of the benefits of being a member with great new benefits in the works! Simply fill out this form to get started!

To help you plan your trip:
American Airlines (jet) from Dallas currently has two flights per day into Garden City–advanced reservations encouraged.

Boutique Air (prop jet) currently has three flights daily from Denver to Dodge City. Space limited. Dodge City is about a one-hour drive from Garden City.
Car rentals are available at both Dodge and Garden City.
For those who want to fly to a larger destination City and then drive, there are three options: Wichita 3+ hrs, Amarillo 4 hrs, Colorado Springs 4+ hrs.
For those wanting to try something new, if indeed it is new to you, Amtrak comes through Garden City.
And, there is the old standby; bus service from Wichita to Garden City daily.
For those flying into Garden City, who notify us in advance, the hosts will provide transportation to and from the airport and to-from lodging to the conference daily.