Our Presenters
Kenny Tello, LCSW, CAP, CCTP
Manager of Physician Wellness & Resilience, Orlando Health
Kenny is considered an expert in the field of mental and emotional health and has obtained certifications in addictions, trauma, and evidence-based approaches such as EMDR, and TF-CBT. As a result of his experience and effectiveness in providing services to individuals, groups, couples and families, Kenny has become a sought after speaker for local and national conferences. He has presented on a myriad of topics involving the mental and emotional health of professionals and the general public. He has also been interviewed for radio, newspaper, television and social media. He has written and collaborated in creating literature and curriculums for different organizations.
As Kenny's knowledge, experience, and accomplishments grew, his role evolved from psychotherapist to consultant, to trainer, and now the manager of the Physician Wellness and Resilience Program. In 2004, Kenny was part of Orlando Health's inaugural Emerging Leader Program where he was exposed to the organization as a whole and connected with several individuals within the organization. As a result of these connections and the many gifts and skills Kenny possess, he joined the Wellness and Resilience Program to help in its development and establishment as a premier program for physicians and advanced medical professionals.
Kenny has received several awards and recognition for his relentless pursuit of finding ways to help others. His heart and spirit have been recently illustrated by his developing a system-wide protocol to support and help team members after critical incidents such as suicides, loss of patients, and man-made disasters such as bombings, significant shootings and assaults. Kenny's strong background in mental health, effectiveness in the treatment of trauma, and his certification in the internationally used Critical Incident Stress Management Model have been instrumental in the creation of this protocol. He assembled a team of like-minded professionals who provide services on the wellness continuum to include mental health, spiritual care, case management, pet therapy, integrative medicine, and nutrition.
As part of the Wellness and Resilience Program, Kenny provides services to physicians and advanced practice providers that include coaching, consultation, training and leadership development. His goal is to continue to provide hope, healing, and help to those who care for others.
---
Don Dalton, CPES,BCC
Chaplain, Orlando Regional Medical Center
Don Dalton is a Clinical Pastoral Education Supervisor for the Institute for Clinical Pastoral Training and is the day-shift trauma chaplain for Orlando Regional Medical Center in Orlando. Chaplain Dalton worked with Vitas Hospice for nine years and served as the Bereavement manager for four years. Chaplain Dalton is a Board-Certified Chaplain with ACCC and SCA and is endorsed by the North American Mission Board of the Southern Baptist Convention. He has served in Pastoral ministries for over forty years in churches from Florida to California. He also served as Missionary to the Former Soviet Republic of Belarus with the International Mission Board of the Southern Baptist Convention. He is married, has two daughters and seven grandchildren. He enjoys art, fishing, music and plays four different instruments.
---
Ty Alday, MDiv, BCCS, BCC
President and CEO ICPT/ACCC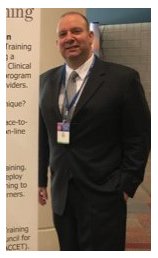 Conference Topic:  Q&A with Attendees
Rev. Ty W. Alday has been the Chief Executive Officer and President of The Institute for Clinical Pastoral Training (ICPT) since its inception in 2013. ICPT's mission is to emphasize personal and professional growth in ministry and protect the dignity of our Clinical Pastoral Education students and those they encounter in ministry service. Before joining ICPT, Rev. Alday served as Education Chaplain for Orlando Regional Medical Center and President of Alday Christian Counseling Center in Tampa, FL. Rev. Alday is an ordained Southern Baptist Minister with an ecclesiastical endorsement from the North American Mission Board serving in churches, hospices, and hospitals since 1996.
---
---
Ramel Cuenca
COO, ICPT/ACCC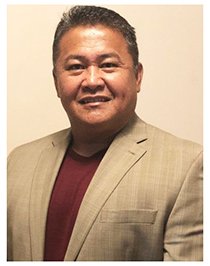 Conference Topic:  Q & A with Attendees
Ramel Cuenca earned a B.Th. at Philippine Baptist Theological Seminary (1986) and MDiv Degree at Southern Baptist Theological Seminary (1992) in Louisville, Kentucky. He last served as Senior Pastor of South Orlando Baptist Church but has been in the pastoral ministry for over 20 years. He also spent time as missionary to Indonesia for 6 years under the International Mission Board (IMB). He has been involved in Clinical Pastoral Education since 1991 and is currently Board-Certified Chaplain (BCC) with The Association of Certified Christian Chaplains (ACCC) and Board-Certified CPE Supervisor (BCCS) with the Institute for Clinical Pastoral Training (ICPT).

---
Rev. Eric J. Hall
President & CEO of HealthCare Chaplaincy Network (HCCN) and its affiliate, Spiritual Care Association (SCA)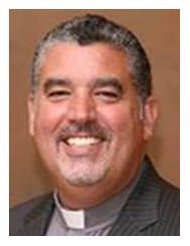 Rev. Eric J. Hall, DTh, APBCC is president and CEO (2013) of HealthCare Chaplaincy Network™ (HCCN) and its affiliate, Spiritual Care Association. HCCN was founded in 1961 and is a global nonprofit organization whose mission is to advance the integration of spiritual care in health care to increase patient satisfaction.  Rev. Hall is the visionary behind the Spiritual Care Association; a multidisciplinary organization including First Responder Chaplaincy and Parish Nursing. Now with 18 offices in 17 countries. Before joining HCCN, Rev. Hall was founder, president and CEO of the Alzheimer's Foundation of America (AFA).  Rev. Hall has served on the National Advisory Council on Alzheimer's disease, working with the U.S. Secretary of Health and Human Services and other national experts to develop and implement the nation's first plan to address this disease.  Rev. Hall also serves as the minister of Eastchester Community Church in Eastchester, N.Y., a position he has held since 2002.  He has presented at numerous national and international conferences, and has been interviewed by major print, radio and TV outlets. Rev. Hall holds a DTh from University of Theology & Spirituality, an MDiv and an MA from Seton Hall University, South Orange, N.J. He resides in Glen Cove, N.Y.