"An empty lantern provides no light. Self-care is the fuel that allows your light to shine brightly." -Unknown
ACCC is pleased to announce that our 2020 Annual conference will be moved to a virtual format due to COVID-19. Those paying their registration fee will be provided a password to access a special page with video presentations from our scheduled speakers on November 6. This year's conference will focus on self care with opportunities to grow the spirit, embolden ministry and encourage one another. Viewing these videos will still count towards your CEUs. Videos can be watched anytime between November 6 and December 31 to count towards 2020 CEUs.
---
Conference Speakers – more being added
Kenny Tello, LCSW, CAP, CCTP
Manager of Physician Wellness & Resilience, Orlando Health
Kenny is considered an expert in the field of mental and emotional health and has obtained certifications in addictions, trauma, and evidence-based approaches such as EMDR, and TF-CBT. As a result of his experience and effectiveness in providing services to individuals, groups, couples and families, Kenny has become a sought after speaker for local and national conferences. He has presented on a myriad of topics involving the mental and emotional health of professionals and the general public. He has also been interviewed for radio, newspaper, television and social media. He has written and collaborated in creating literature and curriculums for different organizations.
As Kenny's knowledge, experience, and accomplishments grew, his role evolved from psychotherapist to consultant, to trainer, and now the manager of the Physician Wellness and Resilience Program. In 2004, Kenny was part of Orlando Health's inaugural Emerging Leader Program where he was exposed to the organization as a whole and connected with several individuals within the organization. As a result of these connections and the many gifts and skills Kenny possess, he joined the Wellness and Resilience Program to help in its development and establishment as a premier program for physicians and advanced medical professionals.
Kenny has received several awards and recognition for his relentless pursuit of finding ways to help others. His heart and spirit have been recently illustrated by his developing a system-wide protocol to support and help team members after critical incidents such as suicides, loss of patients, and man-made disasters such as bombings, significant shootings and assaults. Kenny's strong background in mental health, effectiveness in the treatment of trauma, and his certification in the internationally used Critical Incident Stress Management Model have been instrumental in the creation of this protocol. He assembled a team of like-minded professionals who provide services on the wellness continuum to include mental health, spiritual care, case management, pet therapy, integrative medicine, and nutrition.
As part of the Wellness and Resilience Program, Kenny provides services to physicians and advanced practice providers that include coaching, consultation, training and leadership development. His goal is to continue to provide hope, healing, and help to those who care for others.
---
Chaplain David L. Outing
The Founder, President & CEO (Chief Encouragement Officer) for CORPORATE CARE PARTNERS, LLC., a company that provides inspirational wellness and soul care for employees in the marketplace through workplace Chaplaincy



---
Chaplain Richard E. DeFord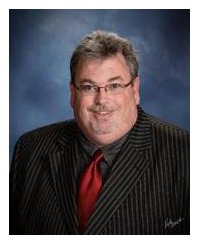 BCC/BCPC, Doctoral Student
Grief Recovery Specialist
Richard DeFord is the Administrator for the Association of Certified Chaplains and is a Board Certified Chaplain and Pastoral Counselor. He also serves as the chaplain for Fitzgibbon Hospital and Fitzgibbon Mary Montgomery Hospice in Marshall, MO. and the Associate Pastor of Missions and Outreach at Katy Park Baptist Church in Sedalia, MO.
Richard was rocked when his father unexpectedly passed away in December of 2017, one month after the ACCC conference. His dad's death made it a challenge to provide care in a hospice and healthcare setting while also grieving. His hospital graciously allowed him to receive certification as a Grief Recovery Specialist and he launched a Grief Recovery program, both at Fitzgibbon Hospital and his church which are in separate communities.
Richard knows firsthand the effect loss has on the work of a chaplain. He will share his journey from loss to recovery and give practical knowledge and tools for chaplains to take back to their own facilities for care of themselves, their staff and their clients/patients.
Richard will do a separate presentation on the board process for becoming a board certified chaplain, board certified associate chaplain and board certified pastoral counselor.
---
Chaplain Phyllis Fitzwater
BCC, BCPC, CDVS
Chaplain Fitzwater has been in ministry for over forty-five years serving first in church ministry and Christian Education. She has been in chaplaincy ministry for twenty-five years. Her husband was in pastoral ministry, as well as, her father and her father-in-law. She grew up under parents and grandparents you dedicated their life to ministry and caring for others. She is a graduate of Liberty University (Lynchburg, VA) and Life Christian University (Tampa, FL). She is a Board Certified Chaplain and a Board Certified Pastoral Counselor with the College of Psychotherapy and Pastoral Supervision. She is also a Certified Director of Volunteer Services with the Florida Association of Directors of Volunteer Services.
After twenty-five years of chaplain ministry at Orlando Regional Medical Center Level 1 Trauma Center she recently retired to devote time to her denomination the Christian & Missionary Alliance. She is the National Endorser for the Institutional/Non-Federal Chaplains and is a member of the Alliance Southeast Licensing/Ordination/Consecration Committee. She was the first female to be consecrated/ordained in the Alliance Southeast District and the first female to serve as the National Institutional Chaplain Endorser as well as the first female to serve on the Licensing/Ordination/Consecration Committee.
She served at Orlando Regional Medical Center Level 1 Trauma Center as a bedside chaplain, chaplain supervisor, and then as chaplain manager. She developed and implemented the program of unit based chaplains beginning with the designated critical care chaplain, as well as developed, implemented, and maintained a Spiritual Care Volunteer program. Chaplain Fitzwater has been a model to females in ministry and chaplains in general. She serves with passion out of a heart of compassion. She maintained excellence in the service provided by the chaplain team and maintained a financially sound department while at Orlando Regional Medical Center Level 1 Trauma Center.
Chaplain Fitzwater served as the Chair of the OurLegacy (formerly TransLife) for eight years. She served as the Co-chair of the Orlando Regional Medical Center Team Orlando for eight years. She is a champion for organ donation and an advocate for patients and families. She helps educate and inform individuals and families of the opportunity to donate and provides cultural, spiritual, and emotional support for them. She was the champion to implement the "Wall of Heroes" at Orlando Regional Medical Center to honor patient donors. This is a prototype of a ripple in water but has a digital enhancement so that there is information about the donor, the recipients, information about the facts and myths of organ donation, and a lick to register as an organ donor.
She has experienced what life is like as a healthcare giver caring for family members at end of life. She also understands that supervising and managing a team in the healthcare profession or any field of ministry how important it is to encourage self-care. It is also important as a leader to demonstrate care and passion for the team entrusted to you. Chaplain Fitzwater's philosophy is you are their "shepherd" and you must care for your "flock" and their well-being. You must recognize that your own self-care is vital to your well-being and then you must encourage your team to recognize and realize that self-care is for each member of the team. This will support a strong healthy team that will provide strong healthy ministry.
---
Father Robert Lyons
M.Div., BCC, CPES
Pastor –Saint Mary's Church – Greenwood, IN
Canon to the Ordinary – American Catholic Communities
Faculty – The Center for Mind-Body Medicine – Washington, DC
Clinical Pastoral Education Supervisor – The Institute for Clinical Pastoral Training – Orlando, FL
SESSION 1: Biological Underpinnings of Self Care
In this session, we will explore the biological impacts of trauma, stress, and unprocessed grief on the whole person.
SESSION 2: Practical Concepts for Self Care
In this session, with the information of Session One in mind, we will explore various methods of care for the whole-self, and explore how they impact our physical, emotional, and spiritual self.
---
Ty Alday
MDiv, BCCS, BCC
President and CEO ICPT/ACCC
Conference Topic:  Q&A with Attendees
Rev. Ty W. Alday has been the Chief Executive Officer and President of The Institute for Clinical Pastoral Training (ICPT) since its inception in 2013. ICPT's mission is to emphasize personal and professional growth in ministry and protect the dignity of our Clinical Pastoral Education students and those they encounter in ministry service. Before joining ICPT, Rev. Alday served as Education Chaplain for Orlando Regional Medical Center and President of Alday Christian Counseling Center in Tampa, FL. Rev. Alday is an ordained Southern Baptist Minister with an ecclesiastical endorsement from the North American Mission Board serving in churches, hospices, and hospitals since 1996.
---
Ramel Cuenca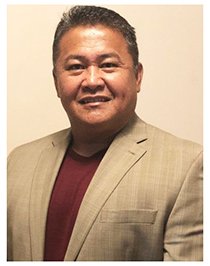 MDiv, BCCS, BCC
COO, ICPT/ACCC
Conference Topic:  Q & A with Attendees
Ramel Cuenca earned a B.Th. at Philippine Baptist Theological Seminary (1986) and MDiv Degree at Southern Baptist Theological Seminary (1992) in Louisville, Kentucky. He last served as Senior Pastor of South Orlando Baptist Church but has been in the pastoral ministry for over 20 years. He also spent time as missionary to Indonesia for 6 years under the International Mission Board (IMB). He has been involved in Clinical Pastoral Education since 1991 and is currently Board-Certified Chaplain (BCC) with The Association of Certified Christian Chaplains (ACCC) and Board-Certified CPE Supervisor (BCCS) with the Institute for Clinical Pastoral Training (ICPT).
---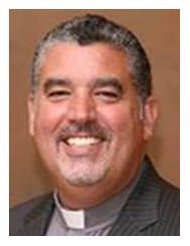 Rev. Eric J. Hall
President & CEO of HealthCare Chaplaincy Network (HCCN) and its affiliate, Spiritual Care Association (SCA)
Conference Topic: TBA (9:00a Sat)
Rev. Eric J. Hall, DTh, APBCC is president and CEO (2013) of HealthCare Chaplaincy Network™ (HCCN) and its affiliate, Spiritual Care Association. HCCN was founded in 1961 and is a global nonprofit organization whose mission is to advance the integration of spiritual care in health care to increase patient satisfaction. Rev. Hall is the visionary behind the Spiritual Care Association; a multidisciplinary organization including First Responder Chaplaincy and Parish Nursing. Now with 18 offices in 17 countries. Before joining HCCN, Rev. Hall was founder, president and CEO of the Alzheimer's Foundation of America (AFA). Rev. Hall has served on the National Advisory Council on Alzheimer's disease, working with the U.S. Secretary of Health and Human Services and other national experts to develop and implement the nation's first plan to address this disease. Rev. Hall also serves as the minister of Eastchester Community Church in Eastchester, N.Y., a position he has held since 2002. He has presented at numerous national and international conferences, and has been interviewed by major print, radio and TV outlets. Rev. Hall holds a DTh from University of Theology & Spirituality, an MDiv and an MA from Seton Hall University, South Orange, N.J. He resides in Glen Cove, N.Y.