Member Benefits to ACCC Members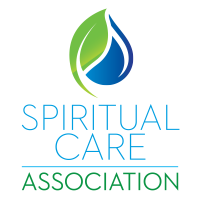 The Association of Certified Christian Chaplains (ACCC) has reached a collaboration agreement with the Spiritual Care Association (SCA). We believe this collaboration will make both of our organizations stronger and more robust. This initiative will also extend great new benefits to our current and future ACCC members.
ACCC board-certified members can opt to receive dual board-certification with SCA for an annual cost of $50 (payable to ACCC):
Once you sign up, you will receive a PDF certificate you can print and provide to your employer.  These are generated manually, so time to receive will vary.
Please note:  This is an agreement for dual board certification and does not include membership in the Spiritual Care Association.  We are provided a discount code of nearly 50% off for our dual BCC members to join as a member with the Spiritual Care Association.  The code will be provided to you by our administrator.  SCA does not have access to the ACCC database and does not keep any records of our dual board certified members.  All calls regarding this program should be made to the administrator of ACCC.
How do I sign up?
1. Complete this form (a separate window will open). You will receive an e-mail response from the ACCC Chaplain Administrator. Be advised that response may take up to 48 hours.
2. Use the link below to submit the $50.00 fee (no application will be processed without this fee).